Simply Calligraphy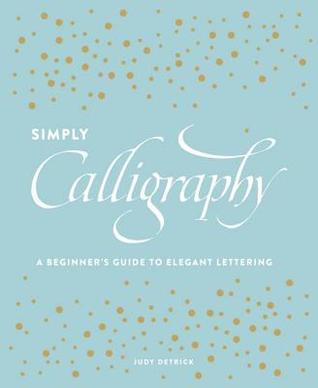 Simply Calligraphy
Judy Detrick
Watson-Guptill Publications
I've always been interested in and fascinated by different types and methods of lettering. Italics is one of the simplest and more recognizable forms of calligraphy, and that is what this book focuses on. While there isn't much that makes this book different or unique among calligraphy how-tos, I do like how simple and to-the-point it is. I was especially grateful for the little 30-degree angle illustration, since the right angle of holding the pen has always gotten me confused in nearly every other calligraphy book I've tried. I do wish that this book had come in a set with all the materials needed, though.
It's definitely a beginner's book (as it says in the subtitle) but being a beginner, I can appreciate that. :)
I received this book for free from the publisher in exchange for my honest review.