The Confessions of X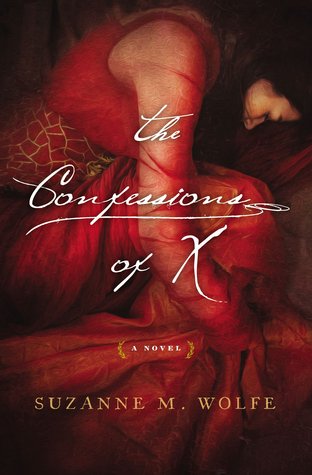 The Confessions of X
Suzanne M. Wolfe
Thomas Nelson
Before he became the sainted church father of Christianity, Augustine of Hippo began a love affair with a young woman whose name has been lost to history. They were together for over thirteen years, and she bore him a son. This is her story.
She met Augustine in Carthage when she was just seventeen years old. She was the daughter of a tile-layer. He was a student and the heir to a fortune. They fell in love, despite her lower station and Augustine's dreams of greatness. Their passion was strong, but the only position in his life that was available to her was as his concubine. When Augustine's ambition and family compelled him to disown his relationship with the her, X was thrust into a devastating reality as she was torn from her son and sent away to her native Africa.
A reflection of what it means to love and lose, this novel paints a gripping and raw portrait of ancient culture, appealing to historical fiction fans while deftly exploring one woman's search for identity and happiness within very limited circumstances
When looking for clean fiction, the word "concubine" is not exactly a term one wishes to find, and I admit that when I first heard about the book I checked twice to make sure it really was from a Christian publisher. However, I happen to be currently reading Augustine's
Confessions
...which meant that this title definitely piqued my interest.
While there were a few scenes near the beginning that I was uncomfortable with (not always from a romantic origin: childbirth is not my favorite thing to read about) and I wouldn't recommend it to younger readers,
The Confessions of X
was a beautifully written story. While not overt in preachy-ness, or even in Christian content, it nevertheless showed Augustine and his Christianity in a respectful light. My only real complaint is that, while much time is spent on X's early life, things move very quickly (in an almost rushed manner) with the last few chapters, and seemed to end somewhat unresolved spiritually.
I fully admit that my heart is full of prose rather than poetry, which means that while I could see the appeal of the lyrical quality of the writing in this novel, I don't think I appreciated it as much as other readers might. However, this is purely personal preference, and I'm really rather excited to see this
style
of writing in the Christian fiction genre. However, I do feel the need to caution readers that this does contain "thematic elements" to be aware of.
Rating: 8
I received this book for free from the publisher in exchange for my honest review.