Missing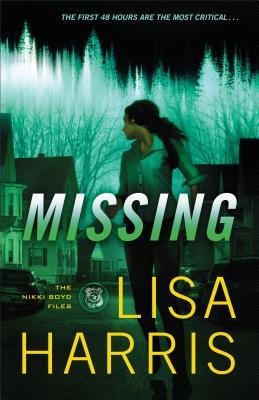 Missing
Lisa Harris
Revell
Nikki Boyd Enters the Deadly World of Counterfeit Drugs to Find a Missing Woman
Nikki Boyd isn't usually called in on homicides; her forte is missing persons. But when a case with two murdered and two missing pops up on a quiet suburban street, she's ready to start the investigation and find missing homeowners Mac and Lucy Hudson. When the first clues lead her to the boat of her friend Tyler Grant--and another dead body--Nikki must untangle what ties Tyler to the Hudsons. The clues pull her into a deadly maze of counterfeit drugs and a killer who will stop at nothing to silence anyone who threatens his business--including Nikki.
Christy Award-winning and bestselling author Lisa Harris puts readers right into the action in this fast-paced thriller that will have them turning pages long into the night.
Though I'm not the biggest fan of novels set during the present day, I do make exceptions for mysteries and thrillers. I'm happy to say that I enjoyed this one! I think it was better than
Vendetta
, the first book in the Nikki Boyd Files. I was interested by the plot, which kept me guessing as new people were revealed to be connected to the case. The characters aren't delved into too deeply, but they are still likable. And while I'm still not entirely sold on the romance aspect, it's a relatively small part of the book, so it didn't really bother me.
Rating: 7 1/2
I received this book for free from the publisher in exchange for my honest review.