The Brontë Plot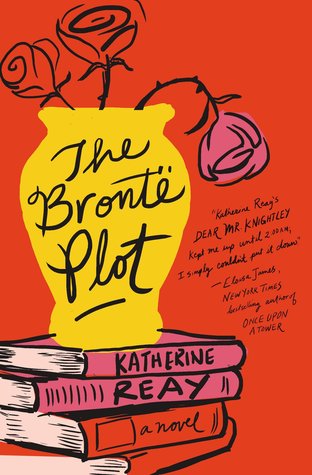 The Brontë Plot
Thomas Nelson
Lucy Alling makes a living selling rare books, often taking suspicious measures to reach her goals. When her unorthodox methods are discovered, Lucy's secret ruins her relationship with her boss and her boyfriend James—leaving Lucy in a heap of hurt, and trouble. Something has to change; she has to change.
In a sudden turn of events, James's wealthy grandmother Helen hires Lucy as a consultant for a London literary and antiques excursion. Lucy reluctantly agrees and soon discovers Helen holds secrets of her own. In fact, Helen understands Lucy's predicament better than anyone else.
As the two travel across England, Lucy benefits from Helen's wisdom, as Helen confronts the ghosts of her own past. Everything comes to a head at Haworth, home of the Brontë sisters, where Lucy is reminded of the sisters' beloved heroines, who, with tenacity and resolution, endured—even in the midst of change.
Now Lucy must go back into her past in order to move forward. And while it may hold mistakes and regrets, she will prevail—if only she can step into the life that's been waiting for her all along
As anyone can tell you, I'm not a big
Brontë fan, so I was a little worried that this might hinder my enjoyment of the book. However, there was much more "bookishness" to the plot besides
Wuthering Heights,
Jane Eyre
and
Agnes Grey
, including a healthy
dose
of appreciation for C.S. Lewis, Beatrix Potter, and Charles Dickens, so I didn't feel left out at all. It was
definitely
my favorite aspect of the book.
That aside, I did feel like the writing was a little hard to follow at times, and jumped around oddly. My favorite character was Sid (I'm so
predictable
when it comes to favorite characters...) and while I didn't dislike Lucy, James, or Helen, I didn't totally fall in love with them, either. Though this book is by a Christian publisher, there's next to no Christian content (I
believe
God is mentioned briefly twice in the entire book) but I keep reading reviews from non-
Christians
who didn't like it for being "too Christian," which is pretty sad that people find a pretty basic Christian-based moral worldview offensive or annoying. Not that there might not be other aspects of the book worth
criticizing
; I'm just sad that that's one of them.
However, though this book didn't always hit the right notes for me, I still liked it, and Katherine Reay continues to be one of the few writers of contemporary-set fiction that I enjoy.
In comparison to the author's other books, I
definitely
liked
The Brontë Plot
a lot better than Lizzy and Jane, although not quite as much as Dear Mr. Knightley.
I received this book for free from the publisher in exchange for my honest review.