The Flower Workshop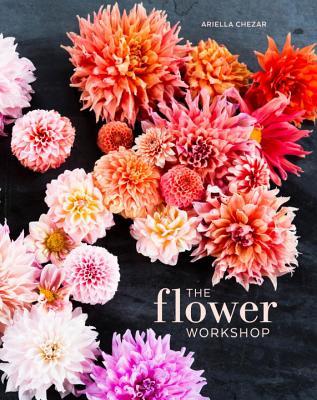 The Flower Workshop
Ariella Chezar
Ten Speed Press
In which Hayden gets a book mainly because she likes looking at pictures of pretty flowers. It's true: I love flowers. Not to the extent of my botanist-in-training sister-- or, at least, I don't care so much for
gardening
--but I love flowers and hope that one day I can fill my future home with them. And
The Flower Workshop
is full of ideas on how to do that.
Filled with bright colors and eye catching arrangements, it took me a while to actually read the text because I kept focusing on the pictures! Author Ariella Chezar shares a host of great tips, and I love how she references Dutch floral paintings, of which I happen to be very fond. In fact, most of the arrangements in here are worthy of a still life painting. And as someone who doesn't have a lot of experience in this area, it was good for a beginner.
But mostly, I admit I just like looking at the pictures ;)
Rating: 9
I received this book for free from bloggingforbooks.com in exchange for my honest review.