The Wood's Edge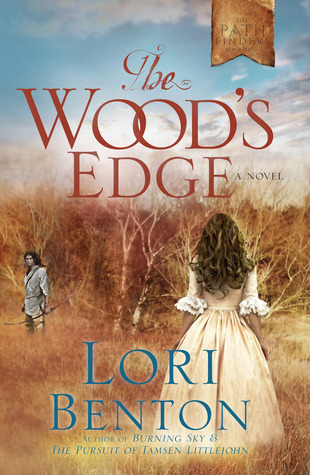 The Wood's Edge
Lori Benton
Waterbrook
At the wood's edge cultures collide. Can two families survive the impact?
The 1757 New York frontier is home to the Oneida tribe and to British colonists, yet their feet rarely walk the same paths.
On the day Fort William Henry falls, Major Reginald Aubrey is beside himself with grief. His son, born that day, has died in the arms of his sleeping wife. When Reginald comes across an Oneida mother with newborn twins, one white, one brown, he makes a choice that will haunt the lives of all involved. He steals the white baby and leaves his own child behind. Reginald's wife and foundling daughter, Anna, never suspect the truth about the boy they call William, but Reginald is wracked by regret that only intensifies with time, as his secret spreads its devastating ripples.
When the long buried truth comes to light, can an unlikely friendship forged at the wood's edge provide a way forward? For a father tormented by fear of judgment, another by lust for vengeance. For a mother still grieving her lost child. For a brother who feels his twin's absence, another unaware of his twin's existence. And for Anna, who loves them both--Two Hawks, the mysterious Oneida boy she meets in secret, and William, her brother. As paths long divided collide, how will God direct the feet of those who follow Him?
I fully admit that while the synopsis of this book intrigued me, another part of my mind was thinking,
doesn't the plot sound a little...
unlikely? However, as soon as I started reading, my worries flew away and I became absolutely engrossed in this book.
It's not often that a story reminds me that I'm a reader as well as a book reviewer, but that's exactly what happened with
The Wood's Edge
. The book wasn't perfect- for example, the swift timeline may bother some- but I didn't notice its flaws, for I was too interested in the story. I love books with large casts of characters, so I loved how so many of the characters' stories intertwined with each other. This historical setting isn't one that I'm overly familiar with, and that's one of the reasons I find Lori Benton's books so fascinating. I'm definitely looking forward to the other books in this series!
Rating: 9 (Best for ages 16 & up)
I received an ARC of this book from bloggingforbooks.com in exchange for my honest review.